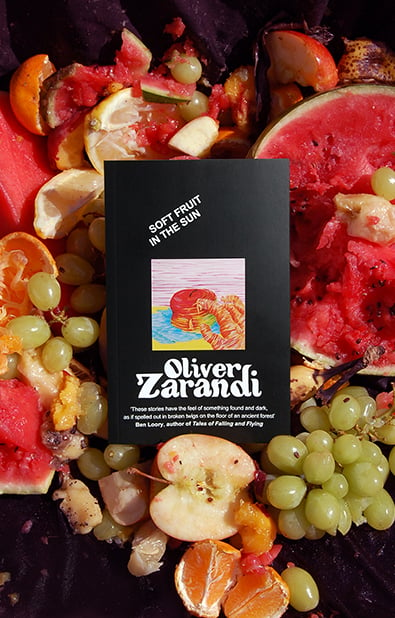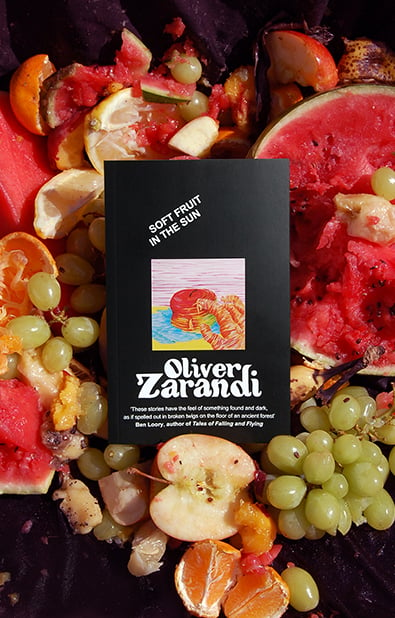 Soft Fruit in the Sun — Oliver Zarandi
£10.99
In this provocative debut collection, Oliver Zarandi introduces a new hybrid genre perhaps best defined as 'tender body-horror', in which frank and naturalistic explorations of familial, romantic and sexual relationships are juxtaposed with characters who bleed incessantly, or live in other people's bodies, or eat furniture, or casually conspire with their lovers to kill families and animals alike ("Fuck reptiles too, I say… Fuck ducks and geese").
Soft Fruit in the Sun couches modern truths in darkly-comic parables that bite like unseen teeth. By turns funny and absurd and quietly grotesque, as affecting as they are razor-sharp, Zarandi's stories play out in a universe both like and unlike ours. A world where grief, the inherently dysfunctional dynamic between men and women, poverty, body image, toxic masculinity, eroticism and mental illness all recur, steeped in dream logic and cut through with a dry, ironic wit.
Lovers of Lydia Davis, Carmen Maria Machado, and the strangeness of Dino Buzzati and Roland Topor will devour Soft Fruit in the Sun like manna.
"Like getting a hug from David Cronenberg. I am a Zarandi superfan" — Mary South, author of You Will Never Be Forgotten
"A delicious, sticky bounty" — Amelia Gray, author of Isadora and Gutshot
"These stories have the feel of something found and dark, as if spelled out in broken twigs on the floor of an ancient forest" — Ben Loory, author of Tales of Falling and Flying
"Zarandi's writing happens at the crossroads of brutality and tenderness. It is cause for alarm, and reason for celebration" — Bud Smith, author of Teenager
"Surreal and disquieting... blending a humanistic approach with a penchant for the grotesque" — Volume 1 Brooklyn
"Macabre, and wryly hilarious... deals with the absurdity of occupying a flesh-and-blood human shape" — i-D
Published September 5th 2019, 168pp.