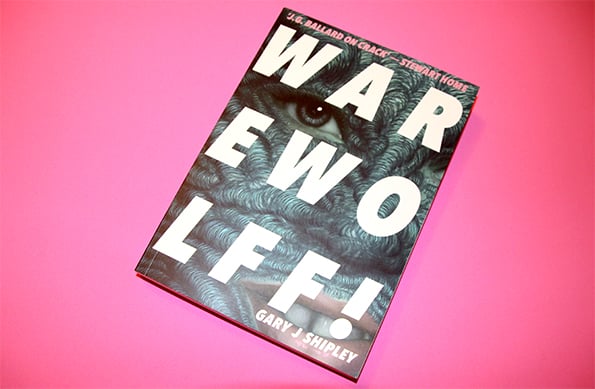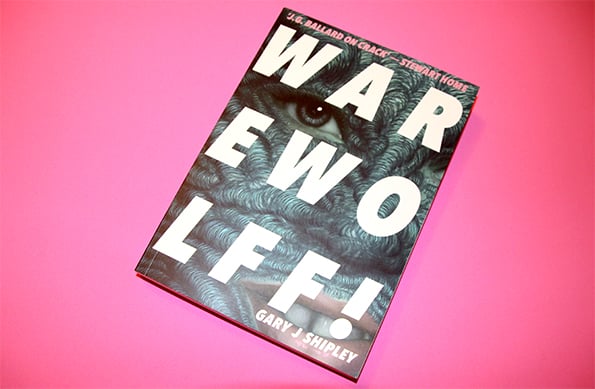 Warewolff! — Gary J Shipley
£9.99
A lyric, sick-humoured and immoral morass of a novel told through reportage from the least-illuminated corners of the human condition, Warewolff! is a lexicon-in-pieces. Amalgamating nuclear warfare, Paris Vogue, and 'lavish deformities', it merges bold experimentation with a literary sensibility and a pitch black, plague-bearing playfulness.
"JG Ballard on crack" — Stewart Home, author of 69 Things to Do with a Dead Princess
"Beyond horror or the fictional… these convulsions and reassignments called up from dark time can be thought of as twenty-first century probabilities: those current realities of public dreaming that we accept as our present conditions" — David Toop, author of Ocean of Sound: Aether Talk, Ambient Sound and Imaginary Worlds
Favourite of 2017 — Dennis Cooper
"An enigmatic and deeply troubling text... Warewolff! is uncomfortably familiar... No one likes the sound of themselves on tape" — 3AM
"This really is a marvellous book... Not to be read lightly... Beware the wolf, it'll blow your house down" — The Des Lewis Gestalt Real-Time Reviews
"Shipley is one of the most daring contemporary horror writers, with an enviable command of prose, and has the audacity to go exactly where one *doesn't go*… The Warewolff carves itself out with stolen tongues" — Heavy Feather Review
"Horrific and confounding violence. So horrific. So confounding. So violent. So unique and amazing. All of it" — 11 Amazing Books From 2017, Neon Grisly
"Extraordinary, incantatory fiction in which the contemporary world is both observed and distorted by the feral Lovecraftian consciousness of the book's own shape-shifting narrator" — artist Wayne Burrows, Backlit Gallery and Nottingham Writers' Studio
"Instead of what books can do for me, I'm interested in what books can do *to* me. And folks, I'm telling you, this shit can be like a drug. I'm talking full-on altered states of consciousness" — Broken River Books
"Its dispersal is the horror of biomorphism: a condition somewhat akin to life that, like Shipley's alien, 'discloses its arrangements' through our language centers. And this is the condition of unbinding: we are spoken by something; we pass into something without the assurance that our hunger is our own" — Enemy Industry
"Vicious, grotesque, transgressive, obscene, and darkly comic" — The Electric Philosopher
"This is a book to make a mockery of the Goodreads star rating system, as it's a collection of prose poetry that overturns petty value judgements of 'story' and 'character' and rolls around in the mess on the floor. Warewolff! is experimental horror that's a disquieting read with flashes of sick humour shining through the darkness" — Goodreads
"It is impossible to read this book without feeling sickened and offended... I won't be recommending it to my mum" — Goodreads
Published 1st September 2017. 248 pp.